Gambar-gambar aku di Imperial War Museum, London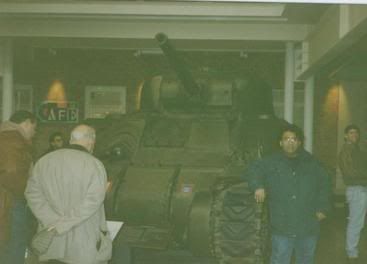 Yang ni kat M4 Sherman – the American tank that won the war despite being crap. Sebenarnya pengunjung tak dibenarkan sentuh bahan pameran (walaupun kereta kebal) tapi aku terlupa le….mat saleh kat kanan tu takde kena mengena ngan aku….saja menyibuk!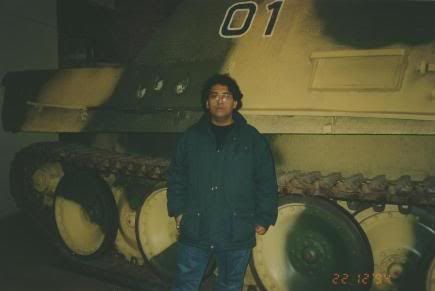 Jagdpanther berlubang. The fact that there are three shell holes at the side is a testament to the strength of this excellent German tank-killer. Why? Because it took three shots to originally kill this beast and that the fatal wounds are on the side, rather than the more thickly armored front.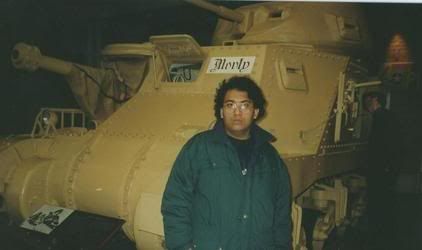 Grant medium tank. The tank is nicknamed 'Monty', the British victor of the desert war. I believe however that the tank is Grant Mk II, used mainly in SEA in the latter half of WW2.